Do you want to become a business consultant, offering high-value services to your clients that help them solve the problems they're facing?
Becoming a consultant is a great career choice for an expert in any industry or niche.
But no one is born a great consultant.
You might have native talents and natural strengths that make it easy for you to learn.
But, everyone needs to master key skills before they become successful consultants.
Ready to start this journey?
Here are the 5 skills you need to learn and hone to get started.

1. Problem-Solving Skills
As a business consultant, your role is to help clients identify and solve complex issues.
This is why they hire you.
Those issues can range from operational inefficiencies or resource management challenges to strategic planning or problems related to long-term growth.
You need to help your clients tackle these issues and generate ideas for overcoming them. Your expertise will guide the way.
Then, you'll work with all the organisation's stakeholders to find the right solution to implement and track.
You can improve your problem-solving skills through study and practice.
Studying includes learning:
Specific problem-solving techniques
Creative-thinking skills
Critical-thinking skills
Data and statistical analysis
Experience is an even better teacher.
The more problems you solve, the better you'll become.
So, tackle problems in your work and personal life.
By doing this you will learn how to generate and evaluate possible solutions.
Always learn from opportunities to sharpen these skills.
One part of the problem-solving process in the consulting context is data analysis.
You'll look at various types of information to come up with potential solutions.
Learn about statistics and data analysis in your field.

2. Communication and Interpersonal Skills
As a consultant, you will be working with a wide variety of clients and stakeholders.
All these stakeholders will be looking to you to help them achieve the desired goals of a project.
Each stakeholder has their own role, background, and conversational style.
Your communication with each person must be clear and easy for them to understand.
You need good interpersonal skills to build rapport and trust.
A consulting project can't move forward if rapport and trust are not there.
You'll need to persuade stakeholders to build consensus and gain their buy-in.
One of the best ways to improve your communication and interpersonal skills is to practice active listening.
Active listening means paying close attention to the speaker and then repeating back, in your own words, what they've said.
By repeating back you confirm you have understood what they said.
This method also helps to further clarify ideas.
Learning about communication styles and techniques for clear and concise communication is also helpful.
You can also improve your writing, presentation and public speaking, relationship building, and cultural awareness.

3. Project Management Skills
Consulting projects involve a wide range of tasks, timelines, and stakeholders.
You need to coordinate effectively to achieve the project's aims.
If you have good project management skills, you can plan and organize tasks and resources to get the desired results.
Some issues of project management are:

Timeline.
You need to move it forward and manage time for yourself, your team, and the client. The project needs to meet deadlines as it works toward the final goal. You'll also need to be able to swing into action when it's running behind to get it back on schedule.

Budget.
This is one of the biggest challenges consultants face. At the beginning, you will create a budget that includes not only funding but other resources as well.
Other aspects of project management include:
Assessing risk management
Regularly updating communications
Tracking metrics
Contingency planning

You can learn project management through:
Educational courses
Certification programs
Books
Online resources
There is a great deal of theory and methodology behind project management which will help you when you're facing challenges.
Just like problem-solving skills, experience is the best teacher for project management.
Try to find opportunities where you can manage small-scale projects within your own business.
Look for volunteer and on-the-job training you can use as learning tools.

4. Industry Expertise and Knowledge
Industry expertise and knowledge is the necessary foundation for a consultant.
A consultant needs to understand client needs and provide an effective solution.
If you don't know the industry and all related issues well, you can't provide useful guidance and recommendations.
The exact nature of the knowledge and experience needed depends on your niche and the type of services you provide.
At the very least, you should have a broad understanding of the industry and know its latest trends, key players, and common challenges.
Some specific areas of knowledge you may need include:
Marketing and sales
Business strategy
Company operations
Technology
Supply chains
Human resources management
Financial analysis
As you work on building your consulting skills, you will identify the key areas of knowledge you need to bring to your clients.
Then work on expanding these skills.
There are several ways you can increase your knowledge.
One is to take courses in key subject areas.
Subscribe to and read industry publications and follow major influencers in your sector.
Networking can also help, and you may consider finding a mentor.

5. Adaptability and Flexibility
A consulting project offers a great deal of uncertainty.
Things can change rapidly at any point during the process.
You'll need to be able to assess the situation and change gears without threatening the objectives of the project.
This requires flexibility.
Building all the skills mentioned here will help you remain flexible.
So will expanding your expertise and knowledge.
When things don't go as planned, you can rely on this knowledge of your industry to lead your team to a solution.
You can be more flexible by adopting a different mindset.
Be open-minded and willing to change course if necessary.
It's almost a certainty that things won't go exactly as planned.

Setting up Your Consulting Business
Before you start setting up your consulting business, there are a few things you need to do first.
The first step is to make sure that offering consulting services is right for you.
Here are some questions to help you answer:
Do you enjoy problem-solving and critical thinking?
There's a common misconception that a consultant gives advice to businesses and their expertise is enough to solve the client's problems. The truth is you'll need to analyse complex situations and develop effective solutions.
Are you good at working by yourself?
A consultant needs to be a self-starter who is organized and disciplined. You may have to lead your own team or exercise leadership over certain areas of the project.
Do you have strong communication and interpersonal skills?
Is it something that comes naturally to you? Consulting projects demand constant communication with clients and stakeholders.
Are you willing to improve?
This is the most important question. You've already learned the 5 must-have skills you need. If you don't have them now, you can learn them. A consultant should always be growing and learning new things.

Start with Your Strengths
Get started by assessing your current skill set.
Consider the above 5 must-have skills and ask yourself where you're at right now.
How are you at communicating?
Are you knowledgeable about your industry?
This helps you get started right by playing to your strengths.
You can build on a strong foundation of what you already have.
It also helps you identify the areas where you need to improve.
You can also use this assessment to decide on your niche.
Identify topic areas or types of businesses you can best serve right now.
It's tough to know exactly when you're ready to start offering your consulting services.
You need to feel confident and there are several ways you can build this confidence.
The first is to look back over the results you've received so far.
For example, you might have helped a friend overcome some issues with their business.
Another way to build confidence is to seek educational opportunities and learn more.
Even better, join an accreditation program so you graduate with qualifications you can use.
Finally, you need to make sure the logistics of your consulting business are ready to go. You must have the following in place:
Website
Finances
Business plan
Organisational tools
Now you're well on your way to becoming a great consultant!
---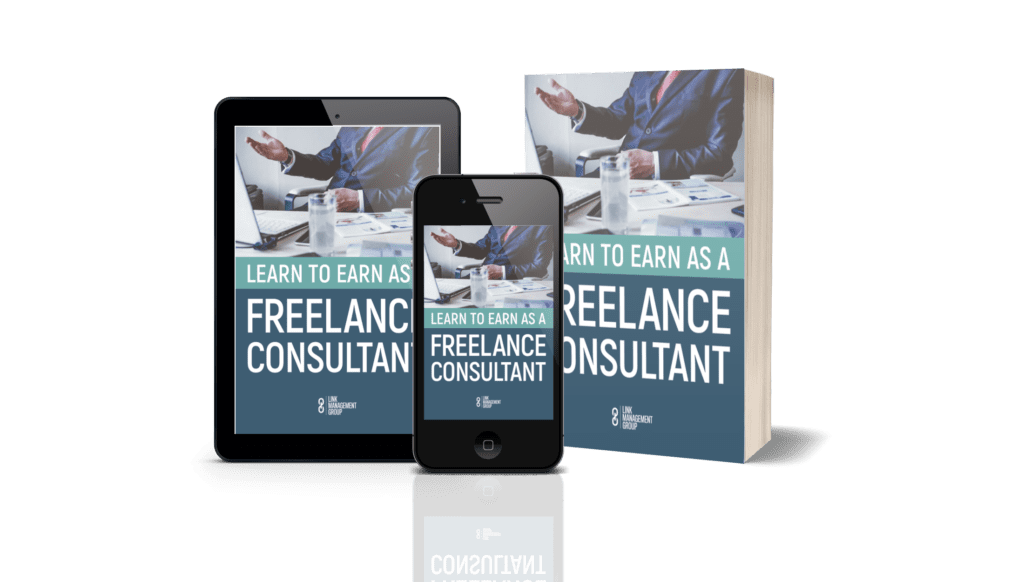 Download our free guide which tells you how to start a new consulting business, selling what you already know, even if no-one has ever heard of you.