One of the best ways to promote your business is to harness the power of social video.

With more than 2 billion logged-in monthly users, it is clear the best place to find viewers is YouTube.

If you can grow a successful YouTube channel, then you will find viewers interested in you and your business.

In each of your videos you can guide people towards your website.

More website visitors can mean more customers.

But how do you go about promoting your business channel on YouTube to get the most out of the platform?

Here are some of the top tips for promoting your YouTube channel.

Optimize Your YouTube Content
Search engine optimization isn't just a strategy for driving more traffic to your website.

SEO is also essential for your YouTube channel.

If you want your video content to be on the front page of Google and other search engines, you have to pay attention to SEO.

Select the best keywords for your business and use them in your channel profile.

When you publish a new video, remember to use these keywords in your video titles, descriptions, tags and annotations.

SEO is more of an art than a science, and getting to the top of the search results can be hard.

But if you make good use of keywords, your channel will rank higher than 99% of your competition.

Like and Subscribe
Publishing quality videos on a regular basis is a substantial first step in promoting your YouTube channel.

But you have to make sure that your audience knows when you post new content.

Once someone has found your channel, invite them to become a subscriber to your channel.

Subscribers get an automatic notification every time you publish new content.

All the top YouTubers ask viewers to Like and Subscribe to their channel in the first 15 seconds of every video.

This is how they grow their channel and increase the viewing statistics on all their videos.

Take Advantage of Email Marketing
Once you start to grow your YouTube audience, you want to transition those viewers into customers.

Email is still one of the best channels to develop the relationship with your prospects.

The first step to doing this is by capturing their contact details.

Offer to send your viewers an ebook, information pack or some other item in return for their email address.

Set up a contact form (sometimes called a landing page) on your website and publish the link in your video description.

Once your viewer has supplied their email, you can deliver value directly to their inbox.

You can also alert them every time you publish new content on your channel.

Generate Engagement for Your Channel
YouTube assesses the popularity of a channel in several ways.

Earning lots of likes and subscribers is one way, but there are others.

It is no longer enough to just publish new videos on a regular basis.

YouTube looks for "engagement".

This isn't just asking for likes and shares.

Yes, it is true your video (and channel) will get more visibility if you get more comments and shares.

But as well as asking for comments in the video, you need to respond to those comments.

If a viewer takes the time to comment on one of your videos, then you need to interact with them.

Invest time to answer viewer questions and respond to their feedback.

Keep the conversation going as long as you can.

When your video gets lots of engagement, YouTube will show it to more viewers.

Stay Active in the Community
Not only do you want to get lots of engagement on your channel, you also need to be become visibly active in your niche community.

Do this by leaving comments on other channels and providing feedback on their videos.

When viewers see you commenting and adding value everywhere, they are more likely to check out your own channel.

Business YouTubers are very collaborative.

Even those you might think are in fierce competition.

This is because they understand that an engaged audience is good for everyone.

Don't be afraid of promoting other YouTube channels and participating in the community.

Your participation shows your brand as an active and engaged YouTuber.

This will catch the attention of your potential viewers.

Advertise Your YouTube Channel
If you want to reach new audiences, then you should consider trying one of YouTube's various advertising options.

You can run an ad campaign through Google Ads.

If you are new to advertising, use YouTube's Creator Academy to learn how to create ads that will resonate with your audience.

Run a Contest
When it comes to engaging more with your target audience, there are very few strategies that work as well as a contest.

Everyone loves to get free stuff.

You can incentivise your viewers to subscribe to your channel by running giveaways.

You must offer prizes that will get your audience to take action.

You will also need a solid contest promotion strategy if you want this promotion tactic to work.

(Check out kingsumo.com for a free and simple way to run online promotions.)

Tell viewers they must be a channel subscriber to be in with a chance to win.

Then ask a question, the answer to which is in your video.

At the end of the video, ask subscribers to post their answers in the comments.

This way you grow your subscribers, and your video gets lots of engagement.

Its a win/win strategy.

You grow your subscriber audience, and YouTube shows your video to more viewers.

YouTube is a valuable and incredibly powerful social network.

The above tactics for promoting your channel will help you engage with your audience and build your YouTube channel.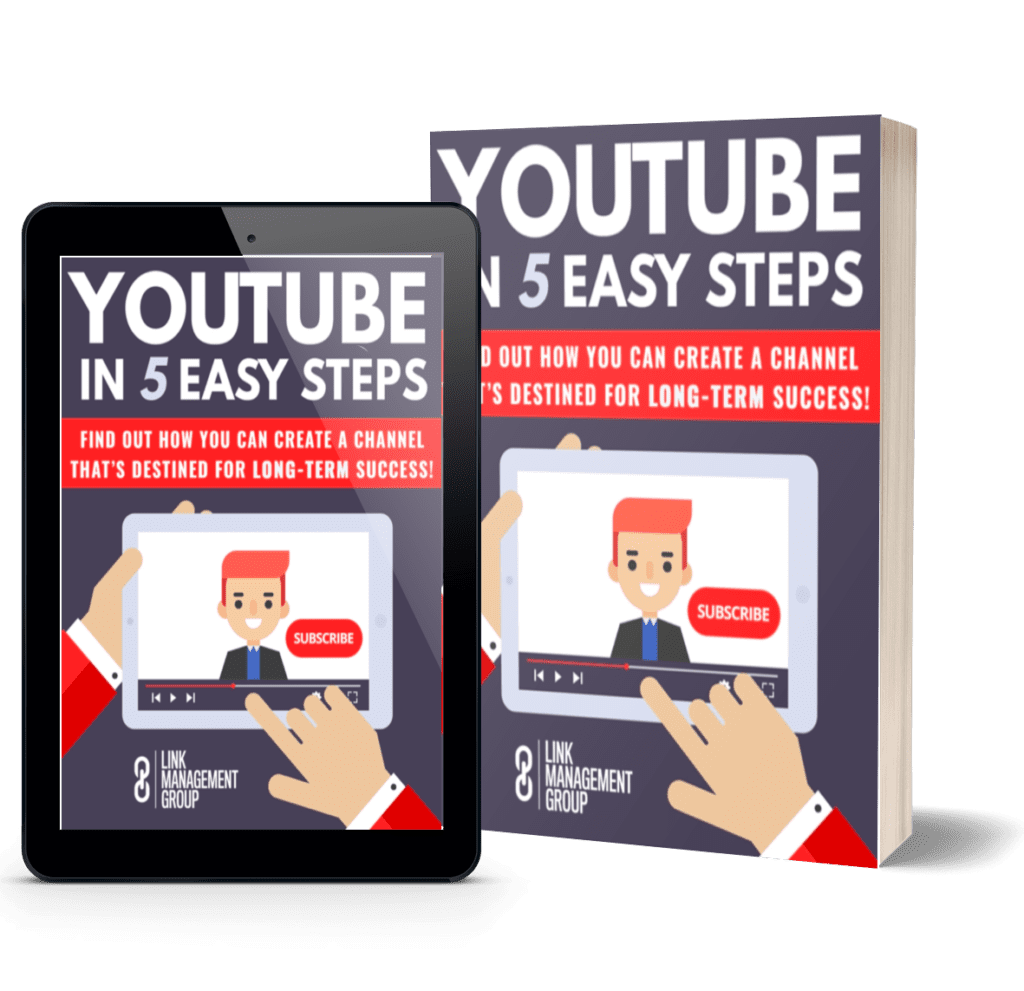 Starting a YouTube channel for your business is a great way to create brand awareness and grow your business.
So many of our members have been asking for advice, we have just launched a new publication and 7-part correspondence course called YouTube Success.
Click on the button below to get this guide and 7-part correspondence course at the introductory price.