It takes a lot of time and effort involved in making a successful YouTube channel.
Chances are high that you won't become an overnight success.
Building a successful YouTube channel requires a blueprint so you remain on track.
Here are four key tips to follow when planning to launch your YouTube Channel.

Tip #1 – Define Yourself
Before you can start to create your blueprint, you need to know who you are.
All the top YouTubers are successful because they share their personality.
Sometimes it may be a significant exaggeration of their true self, but at the core is a genuine character.
The audience gets to see a true person.
If they like that person, they connect and stick around for more videos.
The more they watch, the more they get to know, like and trust the channel owner.
Showing a version of yourself and making it part of your brand is critical for creating and maintaining a successful YouTube channel.
So, you need to consider what you like, and how you want to present yourself to your target audience.
You need to focus on something that you're knowledgeable or passionate about.
As long as you do what you love, and do it well, you'll be able to attract an audience.
There is no end to the things that you can do on YouTube, so go out and find your path.

Tip #2 – Define Your Capability
Content on YouTube that has a higher production quality tends to get more views.
But, it is possible to make great content at all levels of production.
You just need to find a way to take advantage of your skills and the equipment that you have.
You won't be able to shoot the epic fantasy battle scene if you only have an old camcorder from the 90s.
But you could use that same equipment to talk about or review an epic fantasy battle scene.
Make sure that before you start to plan and create content that you take your gear and capability into account first.

Tip #3 – Define Your Audience
As mentioned above, the most important part of having a YouTube channel is building a good relationship with your audience.
This relationship will have the greatest influence on your your success or failure.
Everything that you do needs to focus on attracting and entertaining your target audience.
As you develop the relationship with your audience, you'll start to build demographic information about them.
This information can help you tailor your content so that you can appeal to a broader audience.

Tip #4 – Create a Content Schedule and Stick To It
If the relationship with your audience is the #1 influence on the success of your channel, consistency comes a close second.
The key to starting and maintaining a successful YouTube channel is consistency.
Humans are very habitual and ritualistic animals.
Once we detect a pattern, we expect it to continue.
This is why sticking to a regular content publishing schedule can help keep your audience's attention.
It doesn't matter if you decide to publish a new video on a daily, weekly or monthly basis.
Once your audience learns your schedule they will expect you to stick to it.
Having new content there when your audience comes to look for it makes it much easier for you to develop a long-lasting relationship with them.
Simply put – uploading strong regular content is much more important than occasionally posting someting mind-blowing.
Starting a successful YouTube channel isn't tricky.
If you keep these four tips in mind you'll be well on your way to finding YouTube success.
---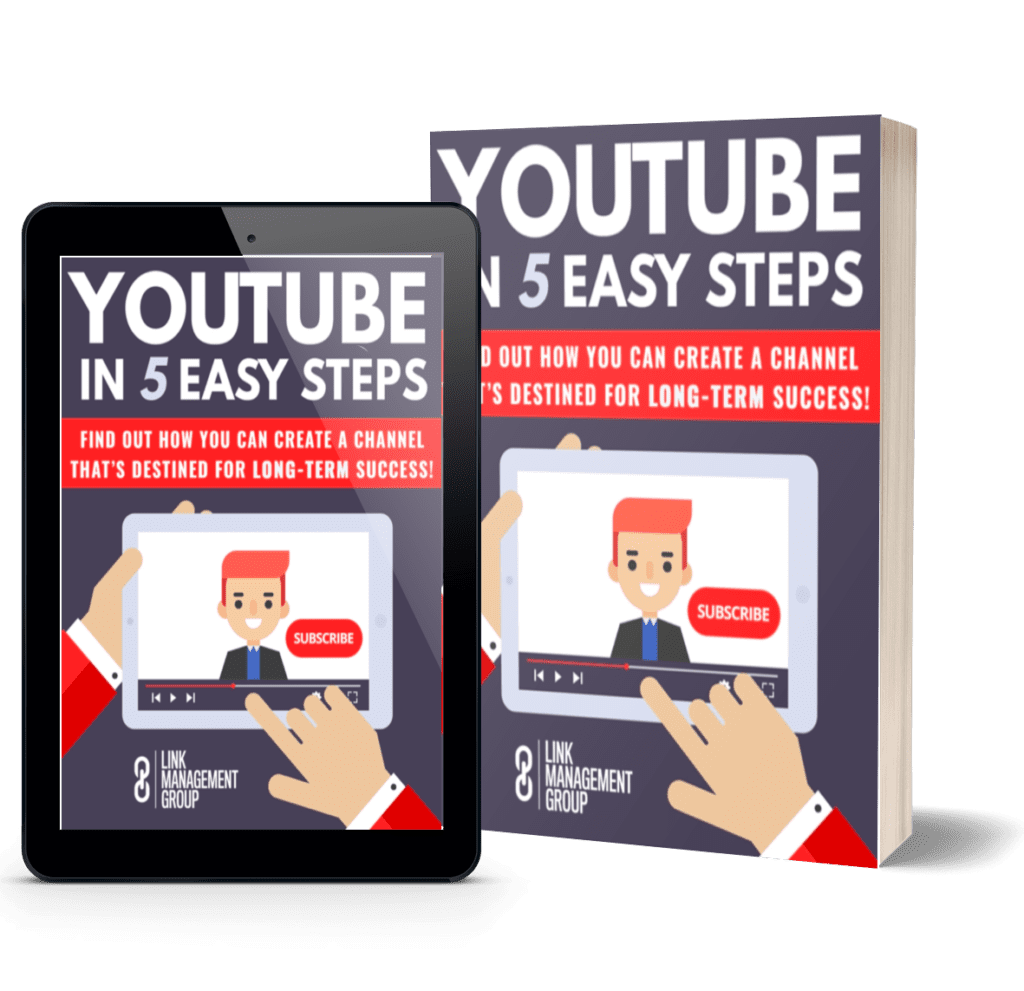 Starting a YouTube channel for your business is a great way to create brand awareness and grow your business.
So many of our members have been asking for advice, we have just launched a new publication and 7-part correspondence course called YouTube Success.
Click on the button below to get this guide and 7-part correspondence course at the introductory price.