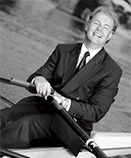 John Truswell is a Sales and Business Development Specialist with Sales training and coaching skills.
With a career focussed on sales and business development, John Truswell offers the benefits of his experience and approach to companies needing to improve sales team performance. John focusses on building long term mutually beneficial business relationships to ensure repeat business, high customer satisfaction, whilst achieving good gross margins.
John has worked for names such as T Mobile , T Systems , Ericsson and Avaya in the telecommunications solutions and services market place,
He has excellent contacts at senior customer level within these sectors, based on his reputation for getting things done.
John Truswell provides hands-on pragmatic help to companies operating primarily in IT and Telecommunications markets across Europe.
John began his career working in a variety of telecommunications companies with customers in UK Government, Insurance, Manufacturing, Finance MOD and developed into Contact centres and then Mobile Telecommunications with Multi National customers in the Legal sector, Manufacturing, Telecommunications and Finance
Practice Areas
Business Development
Account Management and strategic sales planning
Information & Communications Technology
Coaching and skills development through training
Primary Capabilities
An experienced Sales Director with a track record of profitable business growth across Europe, Middle East and Africa, and excellent knowledge of the technology industry.
Pragmatic and hands-on, operating as an Interim Director
Extensive Management skills with a track record of on target project completion.
Project management skills and training PRINCE 2 qualified
Ability to develop and deliver new business and achieve quarter on quarter revenue and profitability growth
Leading and developing high performing multi-national and multi-discipline teams worldwide, Virtual team management or direct man management
Over 20 years of practical experience of running high value , complex projects in large organisations, with multiple levels of selling and interaction to be managed
Excellent knowledge of the telecommunications and applications technology sector, particularly in Mobility
Operates on an interim full time or part time contract basis
Preferred Activities
Business development and/or company start-up and re-start activities
Technology related businesses
Core Offer
A successful Sales Director working at Board Level and General Management level with the following characteristics:
Strategic Planning and reviews
Disciplined and successful sales approach
Pragmatic problem solver and negotiator
Experience of adapting to different business sectors on a Multi-National basis
Broad industry experience – telecommunications and technology specialist
Excellent people motivator
Success as a mentor, trainer and coach
Strong communicator and presenter
Innovative commercial approach and planning, based on proven methodologies
Managing Global Accounts and Teams
Cultural differences in sales
How to manage Procurement departments
Contract negotiation
Other Disciplines Offered
Sales training
Mentoring & coaching
Telecommunications and Mobility Architecture experience delivered as a Global solution
Contact centre solutions across EMEA
Primary Sector Experience
The majority of time in the last twenty years has been spent in the high-technology business to business arena serving a number of different sectors including:
Financial Services
Insurance
Telecommunications
Public sector including MOD
Legal Services
Areas of Distinctive Performance and Value-Addition
A successful track record utilising his people and general business skills in the following:
Profit improvement initiatives
Technology due-diligence
Focusing sales teams and companies to deliver improved results
Business reviews and restructures
Experienced presenter, speaker and chairman.
Notable Case Studies
PixxDigital formation and launch
Clifford Chance Global Mobility solution
Qualifications and Professional Memberships
Thames Valley Chamber of Commerce
Employment Summary
Sales Director PixxDigital. 2016 – present
Global Account Manager T-Systems, Deutsche Telekom, T Mobile 2006 – 2016
Global Account Manager Avaya 1998 – 2002
Sales Director leading Government and MOD Ericsson 1988 – 1994